Reports and Parent Portal
Reports and Parent Portal
Guidelines for Report Grades for all Year Groups
Students have 3 Progress Reports every academic year. After each one, you will be able to access the information through the Parent Portal, My Child at School (MCAS)
Latest ATL report available from MCAS app 22/10/2020
MyChildAtSchool Parent Portal (MCAS) - Online Parental Engagement
MyChildAtSchool (MCAS) is an online portal for parents that enables you to view your child's performance at school in real-time via the internet. The facility allows you to access your child's attendance, behaviour, achievement, and reports, whenever you wish. You no longer need to wait for reports to be sent out, you can check whenever you want for the latest available information about your child.
How to login to MCAS
By Internet Browser
https://www.mychildatschool.com
Your user ID will be sent to you by email and you will receive an invitation code by text message from school. When you first login you will be asked to set a password. Once you have logged in, if you find you have forgotten your login details click on the Forgotten Login Details? link on the login page.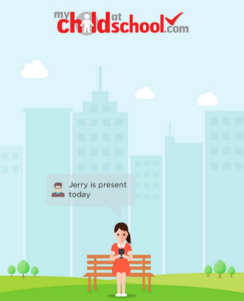 By MCAS APP
The app is available to download from the Apple or Google Play stores for use on iPhones or Android smartphones accordingly. Simply search for MyChildatSchool.com and follow the instructions for installation on your phone
When you access the app for the first time you will be required to create a 5-digit PIN and complete the setup by confirming your biometric authentication settings.
Next, enter the details that you have been sent by email and text message, once these have been added, they will be stored securely within the app.
Meden School i.d. is 11556
Once you have logged in the dashboard page will be displayed.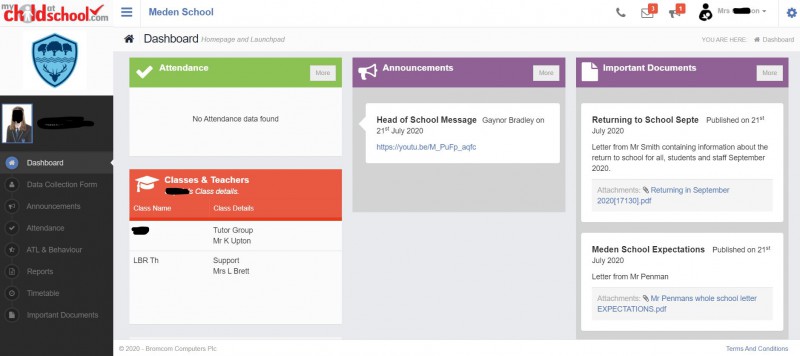 Note: If you have any issues logging into your account, please contact school directly for help.
Attitude to Learning Descriptors - please download
Students are given an Attitude to Learning score at key points throughout the year. These scores are based solely on a pupil's attitude to learning and not on behaviour or attainments. Staff use the following descriptors when grading a pupil's ATL score
January 2021
| M | T | W | T | F | WE |
| --- | --- | --- | --- | --- | --- |
| | | | | 1 | 2 |
| 4 | 5 | 6 | 7 | 8 | 9 |
| 11 | 12 | 13 | 14 | 15 | 16 |
| 18 | 19 | 20 | 21 | 22 | 23 |
| 25 | 26 | 27 | 28 | 29 | 30 |