Reports and Parent Portal
Reports and Parent Portal
MyChildAtSchool

Parent Portal (

MCAS

) - Online Parental Engagement
MyChildAtSchool (MCAS) is an online portal for parents that enables you to view your child's performance at school in real-time via the internet. The facility allows you to access your child's attendance, behaviour, achievement, and reports, whenever you wish. You no longer need to wait for reports to be sent out, you can check whenever you want for the latest available information about your child.
How to login to MCAS
by internet browser

by MCAS app
Internet Browser
https://www.mychildatschool.com
Your user ID will be sent to you by email and you will receive an invitation code by text message from school. When you first login you will be asked to set a password. Once you have logged in, if you find you have forgotten your login details click on the Forgotten Login Details? link on the login page.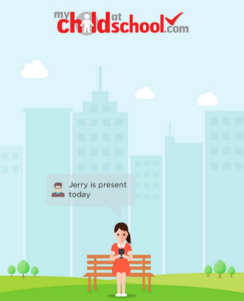 MCAS

APP

The app is available to download from the Apple or Google Play stores for use on iPhones or Android smartphones accordingly. Simply search for MyChildatSchool.com and follow the instructions for installation on your phone

When you access the app for the first time you will be required to create a 5-digit PIN and complete the setup by confirming your biometric authentication settings.

Next, enter the details that you have been sent by email and text message, once these have been added, they will be stored securely within the app.

Meden School i.d. is 11556

Once you have logged in the dashboard page will be displayed.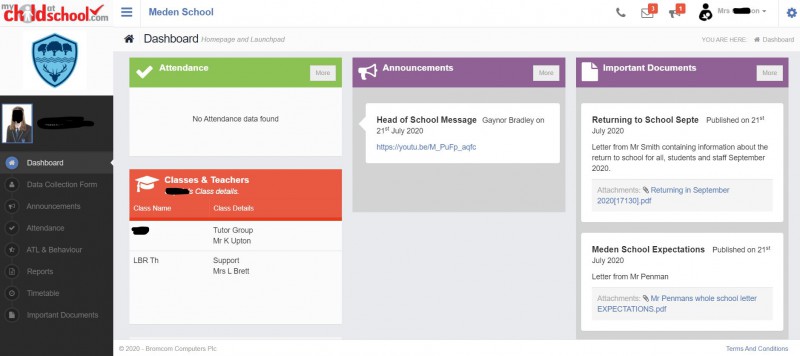 Parents Evening
Booking your appointment using ParentsBooking
Whilst staff are always available to discuss any issus or concerns you may have , each year group has a designated Parents Evening, giving all parents / carers the opportunity to check on the progress of your child and gain a review.
Due to COVID restrictions our Parents Evening are currently being run as an online event in that parents/carers are able to book an appointment with teachers to discuss progress. We currently use an online app called ParentsBooking which allows us to conduct video/voice calls to parents with minimal set up.
Please find a link to the website here PARENTSBOOKING.
Full instructions of how to access the app is available here
For videos on how to get the best out of ParentsBooking, see below:
Parents Evening will run as normal from 4pm until 7pm and appointments are 5 minutes in length. The dates of the Progress Evenings are as follows:
Year 7 Wednesday 18th May 2022
Year 8 Wednesday 27th April 2022
Year 9 Wednesday 2nd February 2022
Year 10 & Year 12 Wednesday 2nd March 2022
Year 11 & Year 13 Wednesday 1st December 2021
If you cannot access Parent Booking for any reason please contact office@medenschool.co.uk and we will be able to help.
IMPORTANT YOU MUST BE LOGGED ON A FEW MINUTES BEFORE YOUR APPOINTMENT
Guidelines for Report Grades for all Year Groups
Students have 3 Progress Reports every academic year. After each one, you will be able to access the information through the Parent Portal, My Child at School (MCAS)
May 2022
| M | T | W | T | F | WE |
| --- | --- | --- | --- | --- | --- |
| | | | | | 1 |
| 2 | 3 | 4 | 5 | 6 | 7 |
| 9 | 10 | 11 | 12 | 13 | 14 |
| 16 | 17 | 18 | 19 | 20 | 21 |
| 23 | 24 | 25 | 26 | 27 | 28 |
| 30 | 31 | | | | |