Attendance
Attendance
Attendance Matters
Attendance Matters Parent/Carer Guide
Please CLICK HERE for our Attendance Matters Guide that explains all our attendance procedures and FAQ
Why is attendance so important?
The answer is simple and here are a few reasons:
•Compulsory by law
•Aim for all students should be 100% (think about attendance to work after leaving school)
•School set a realistic target of 96% the end of the year for the whole school and all students
•The more you attend; the more you learn!
•The best results go to the students who are here the most (historically proven)
•Parents will be fined if attendance falls below certain standards set by the government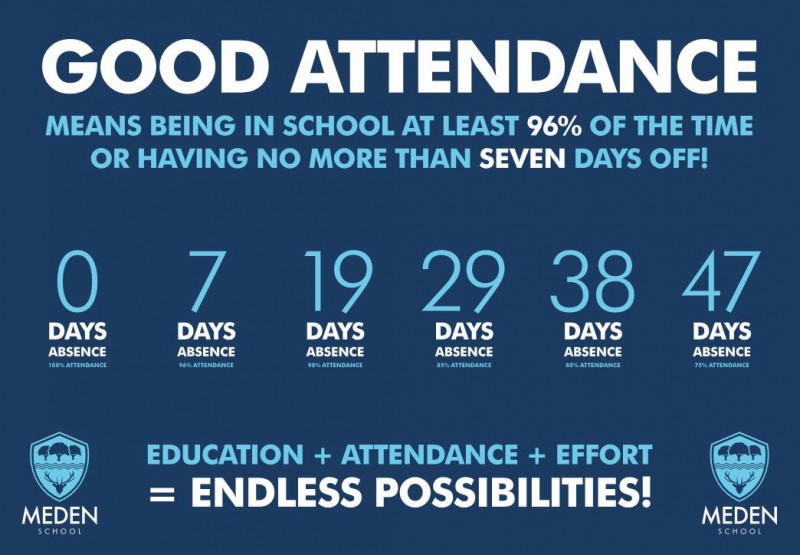 Absence due to illness
Illness is unavoidable and we are often asked by parents/carers about whether a child can come to school especially following the diagnosis of an illness. The advice from the Public Health Agency is as follows (click to enlarge)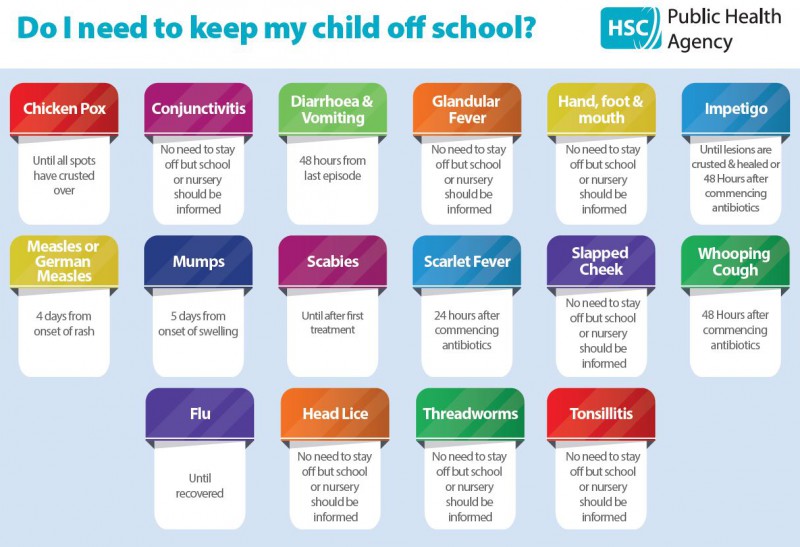 In cases of Diorhoea & Vomiting where it is a one-off occurrence and you feel your child is well enough to return the following day then we are happy for them to return at your discretion.
Absence has a detrimental effect on learning and achievement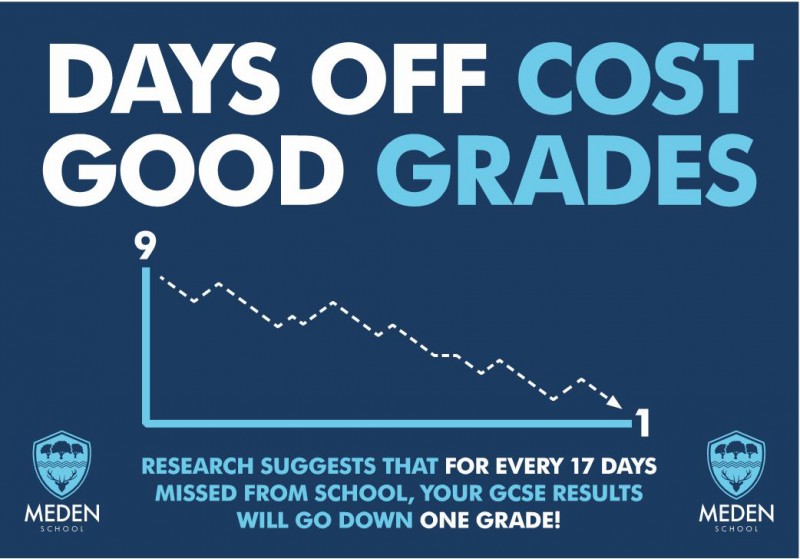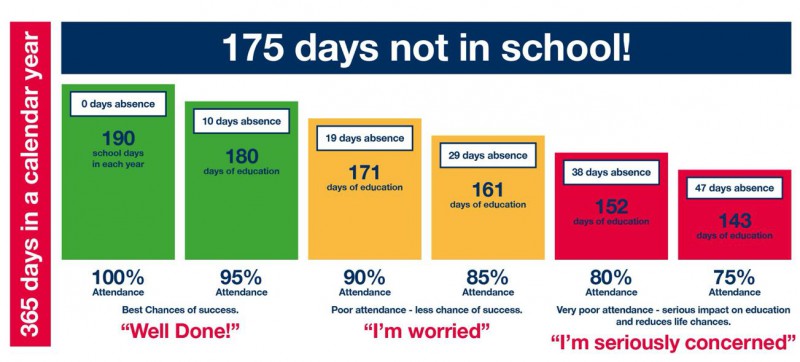 COVID
Covid continues to challenge us all on a day to day basis. Good hygiene routines are encouraged in school and hand sanitiser is readily available throughout the school. As well as regualr handwashing with soap and water, we ask all students to sanitise each time they enter and leave a room. The rules regarding Covid are subject to regular change. For the latest guidance visit the govenment website . We will advise you regularly about any government requirements surrounding Covid that have an effect on our school. If you are unsure as to whether your child should be in school due to COVID then contact attendance on 01623 843517 option 2 and we will be happy to advise you.
So what can be done to improve attendance?
There are many ways we can encourage our children to improve their attendance. As a school we ask that our students:
• Show determination
• Be Motivated
• Demonstrate a 'get up and go' attitude
• Still attend when not feeling 100%
• Discussing concerns with others
• Show 'character'
Good attendance can make all the difference!
December 2023
| M | T | W | T | F | WE |
| --- | --- | --- | --- | --- | --- |
| | | | | 1 | 2 |
| 4 | 5 | 6 | 7 | 8 | 9 |
| 11 | 12 | 13 | 14 | 15 | 16 |
| 18 | 19 | 20 | 21 | 22 | 23 |
| 25 | 26 | 27 | 28 | 29 | 30 |