Latest News
Latest News
Ex Meden Student Competing in Miss England Contest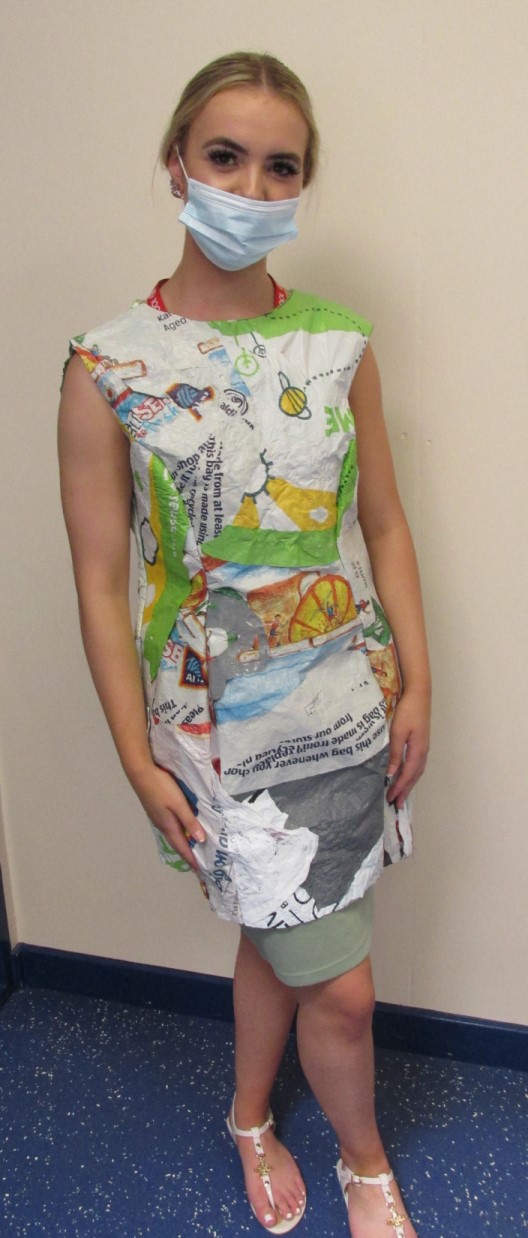 Ex Meden student and Miss Nottinghamshire, Leah Green is entering the Miss England contest this summer. Leah, who left us in 2019 is keen to encourage more young people to be their own unique selves and "not feel that they have to fit in society's standards because we can create their own !"
Leah is no stranger to challenge in life, having been diagnosed with Type 1 diabetes just days before her GCSE exams. Despite feeling unwell she ignored the advice not to sit them and went on to pass them all!
Leah contacted the school to see if we could help with the creation of an Eco-dress for the competition, which takes place next month. Miss Newby, our Textiles Teacher enlisted the help of the Eco-Warriers and Y10 Textiles students to create a dress that would be suitable for Leah to wear. The students were tasked with bringing in bringing in discarded shopper bags/ plastic delivery packaging that would have otherwise ended up in household waste. Miss Newby then melted them together with an iron and used fabric to make Leah a dress to wear. The finished results seen in the photograh are amazing!
Leah visited school recently to see the final results. She told us " I have had a very busy few days, thank you so much for my eco dress it's incredible!". When asked of details of the competition she said, "the competition is on the 27th of August in Coventry. You can vote daily for free on the Miss England app. In the final there are 10 rounds, as of today I've had some great news, I've been shortlisted for the top 10 in the bare faced round. There's just over 30 contestants left in the competition after thousands competing so I'll be working very hard over the next few weeks to make sure I reach the top 10 in as many of the rounds as possible. I'm currently planning my next charity event so I'll let you know how it goes."
If you would like to support Leah in her quest to be crowned Miss England you can download the Miss England app. For more details go to their website https://apps.apple.com/gb/app/miss-england/id1535974223
Good luck to Leah in next months competition.
September 2021
| M | T | W | T | F | WE |
| --- | --- | --- | --- | --- | --- |
| | | 1 | 2 | 3 | 4 |
| 6 | 7 | 8 | 9 | 10 | 11 |
| 13 | 14 | 15 | 16 | 17 | 18 |
| 20 | 21 | 22 | 23 | 24 | 25 |
| 27 | 28 | 29 | 30 | | |