Latest News
Latest News
GCSE Results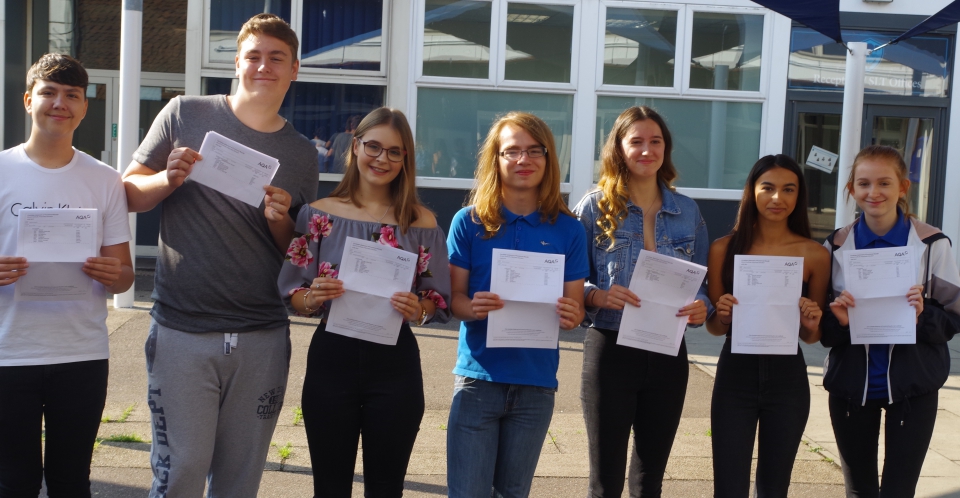 Meden School was a hive of activity yesterday with all of the year 11 students, eager to see their results after a long and anxious wait over the summer.
Ryan Guy was the stand-out performer of the day, achieving eight grade 9s, an A* and two grade 8s and will go on to study Maths and Computer Science at Meden College. When asked how he felt on receiving his amazing results, Ryan said he was immensely proud and was so happy to be able to go on to study what he loves!
Another stand-out performance came from Billy Toon who, despite contracting meningitis at the beginning of the exam period, achieved four grade 7s, three grade 8s and a grade 9! Billy is also joining Meden College to study English, History and Geography.
Daniel Clay, who will be joining Meden College to study Maths, Further Maths and Business also secured an impressive three grade 6s, two grade 7s, three grade 8s and a grade 9.
In addition to this, many more of our students secured grades exceeding their own personal expectations.
Head of School, Emma Sims, who was immensely proud of all of the students said, "Results day is all about the students and I could not be prouder of all of the hard work and dedication they have put in to their studies. Meden staff have worked hard to support them and now it is time to celebrate all that has been achieved. I wish to congratulate all of our students, not just the ones who have achieved high grades because they have all worked hard. Good luck to you all on the next part of your journey, whether you go on to do A Levels, College or an apprenticeship"
October 2019
| M | T | W | T | F | WE |
| --- | --- | --- | --- | --- | --- |
| | 1 | 2 | 3 | 4 | 5 |
| 7 | 8 | 9 | 10 | 11 | 12 |
| 14 | 15 | 16 | 17 | 18 | 19 |
| 21 | 22 | 23 | 24 | 25 | 26 |
| 28 | 29 | 30 | 31 | | |