The Learning Zone
The Learning Zone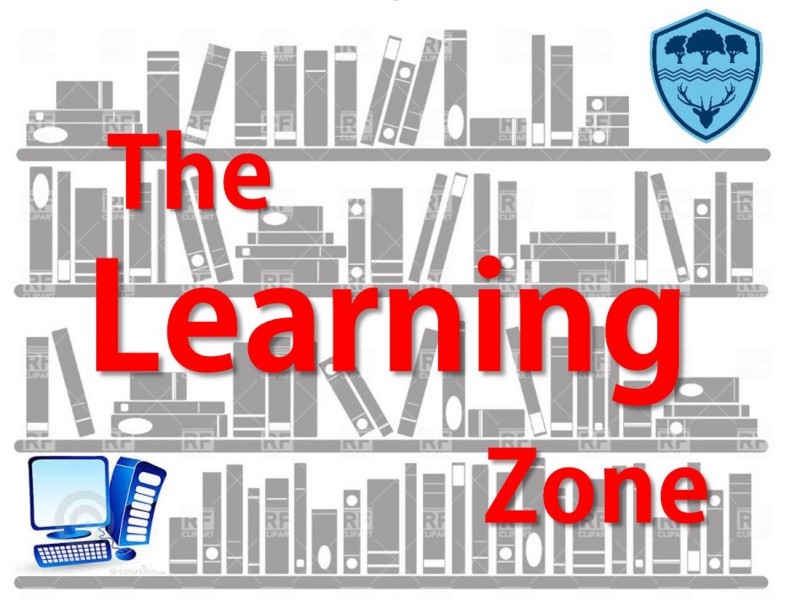 Staff: Mrs. A. Alais and Mrs. R. Kennedy
Opening Hours:
8.15 a.m. – 3.45 p.m. Monday
8.15 a.m. – 3.45 p.m. Tuesday
8.15 a.m. – 3.00 p.m. Wednesday
8.15 a.m. – 3.45 p.m. Thursday
8.15 a.m. – 1.45 p.m. Friday
Closed at Break
Lunchtime Opening: 12.20 p.m. – 12.55 p.m. for study, homework and quiet activities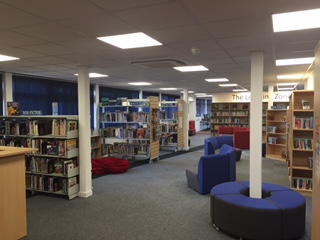 Our newly refurbished Learning Zone is the ideal environment for effective study, offering a wide range of resources:
Books
Approximately 11,000 covering curriculum subjects, leisure and pleasure reading, including fiction to suit all ages and abilities.
Pupils can borrow TWO items for TWO weeks. Books can be renewed, if required for a further period. Reminders will be sent out when books are overdue for 14 days. The Library catalogue can be searched to find authors/titles/keywords using "Searchstar". Pupils in Years 7 and 8 have an English lesson for the Accelerated Reading scheme timetabled once a week in the Learning Zone.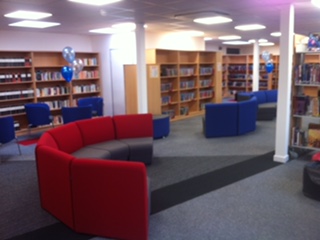 Magazines and Newspapers
Daily copies of "The Times" and "i", along with the weekly copies of "The Chad" and "First News", as well as some magazines including "Empire".
Computers
There are currently 10 computers within the Learning Zone that can be used by pupils at lunchtime and during lesson times.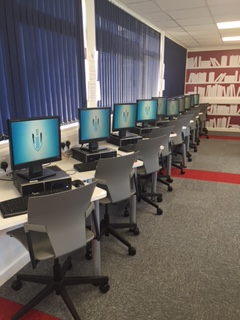 Study Places
Sixth Form Students can use the Learning Zone for private study during lesson time when it is not being used by classes.
August 2017
| M | T | W | T | F | WE |
| --- | --- | --- | --- | --- | --- |
| | 1 | 2 | 3 | 4 | 5 |
| 7 | 8 | 9 | 10 | 11 | 12 |
| 14 | 15 | 16 | 17 | 18 | 19 |
| 21 | 22 | 23 | 24 | 25 | 26 |
| 28 | 29 | 30 | 31 | | |