Latest News
Latest News
A Proud Day at Meden College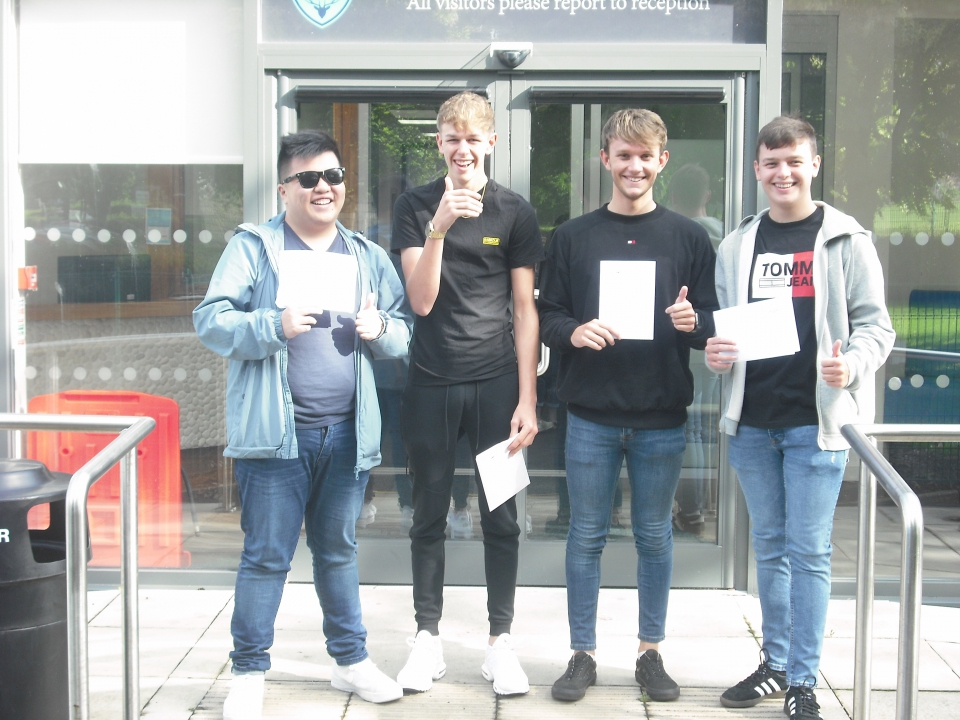 Among the highest achievers was Rhys Temple, who achieved an A*, an A and two Bs and will be moving to the University of Bath to study Mathematics in September.
Rhys said: "My ambition is to become an academic and I think the key to success is to remain focused. It's important to have a good balance between working and relaxation but also to look at the bigger picture; to know where you want to go and what you would like to do. Above all I'm really looking forward to meeting other like-minded people and to meet new friends."
Other high achievers included Tom Youd, who secured an A in Business and two Bs in Maths and Media, and Sam Fairweather, who gained two As and a B.
Tom was a little shell shocked by his results and, after processing them for a short time, simply said: "I can't believe I have done it! After my first Maths paper, I was totally convinced I was going to fail—it was so hard, I could have cried!"
Tom can't wait to begin the next chapter in his life at Loughborough University studying Finance and Management, and is looking forward to being independent and making new friends.
Sam said: "I am over the moon with my results! All of my hard work has paid off. I am really looking forward to the social side of university; meeting new friends from all walks of life and concentrating on a subject I have real passion for."
Identical twins Megan and Nicole have been inseparable all the way through school and have had many of the same interests, as well as similar results. Megan received two Bs and a D, while Nicole secured three Cs. Both sisters are very pleased with their results.
For the first time in their life, they are off to study in different places, doing different courses—Megan to Wolverhampton to study Midwifery, and Nicole to Leeds Beckett to study Psychology. Faced with the prospect of being apart for the very first time in their lives, Nicole said: "I don't think being apart will be a big problem because we can go and visit each other regularly. Leeds and Wolverhampton are not that far away!"
Megan, who has always wanted to be a midwife, hasn't really thought about being apart from her sister until today. She did say that: "It would be really nice to just be identified as Megan as opposed to being one half of a twin!" and was so excited to be starting her chosen subject in a complete change of scenery.
Also celebrating his two well-earned grade Bs was Ray Chen. English is Ray's second language as his family originate from Hong Kong. Ray came to the UK aged 3 and not being able to speak a word of English. His parents speak little English, so much of the responsibility of communication falls on Ray's shoulders helping to run the local family business.
Ray's grade B in Business has secured him a place at the University of Lincoln to study International Business.
Meden College would like to take the opportunity to congratulate all its students on their well-earned results and wish them all the best for the future.
September 2020
| M | T | W | T | F | WE |
| --- | --- | --- | --- | --- | --- |
| | 1 | 2 | 3 | 4 | 5 |
| 7 | 8 | 9 | 10 | 11 | 12 |
| 14 | 15 | 16 | 17 | 18 | 19 |
| 21 | 22 | 23 | 24 | 25 | 26 |
| 28 | 29 | 30 | | | |