Latest News
Latest News
Junior Maths Challenge Success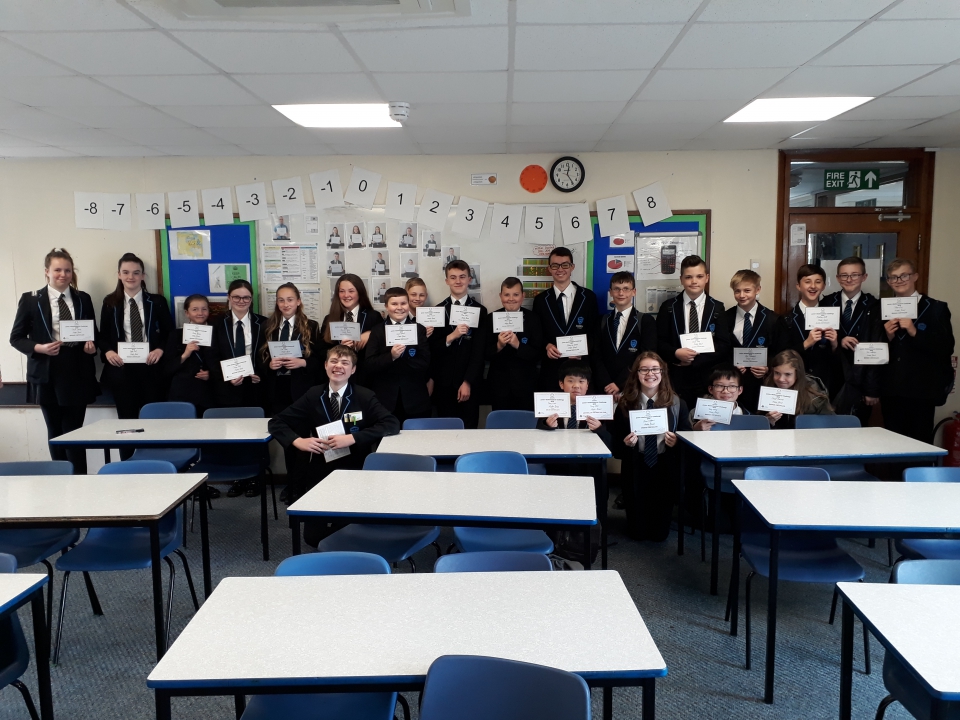 Year 7 and 8 students achieve top marks in Junior Maths Challenge
More than 250.000 pupils across the UK returned scripts for the Junior Maths Challenge aimed at year 8 students, with the top 6% of students nationally receiving a gold certificate, the next 13% silver and the next 20% bronze.
Our maths students proved top of the class as they achieved 3 gold, 7 silver and 15 bronze awards in this year's UKMT Junior Maths Challenge. An amazing achievement!!
Well done to those in 8m1:
Gold: Ryan Williams, Scarlett Taylor.
Silver: Ellie Flear, Harry Cooper, Luke Murphy, Oliver Rose, Ethan White.
Bronze: Caitlin Rose, Ashley Stevens, Erin Fowler, Kieran Dack, Sam Tattersall, Tegan Hall, Lewis Kennell, Olivia Dennis and Macey Spencer.
Also a huge well done to 7m1 who have sat the paper a year early – some amazing results and a significant achievement.
Gold: Terry Chen.
Silver: Matthew Betts, Calum Crowcroft.
Bronze: Wyatt Bentham, Conrad Richards, Josh Wilikinson, Olivia Williams, Callum Rice, Terry Wong.
Well done to these students and all students in 7/8 m1 who took part.
Team Maths
August 2021
| M | T | W | T | F | WE |
| --- | --- | --- | --- | --- | --- |
| | | | | | 1 |
| 2 | 3 | 4 | 5 | 6 | 7 |
| 9 | 10 | 11 | 12 | 13 | 14 |
| 16 | 17 | 18 | 19 | 20 | 21 |
| 23 | 24 | 25 | 26 | 27 | 28 |
| 30 | 31 | | | | |