Latest News
News
Meden School are celebrating their best ever A level year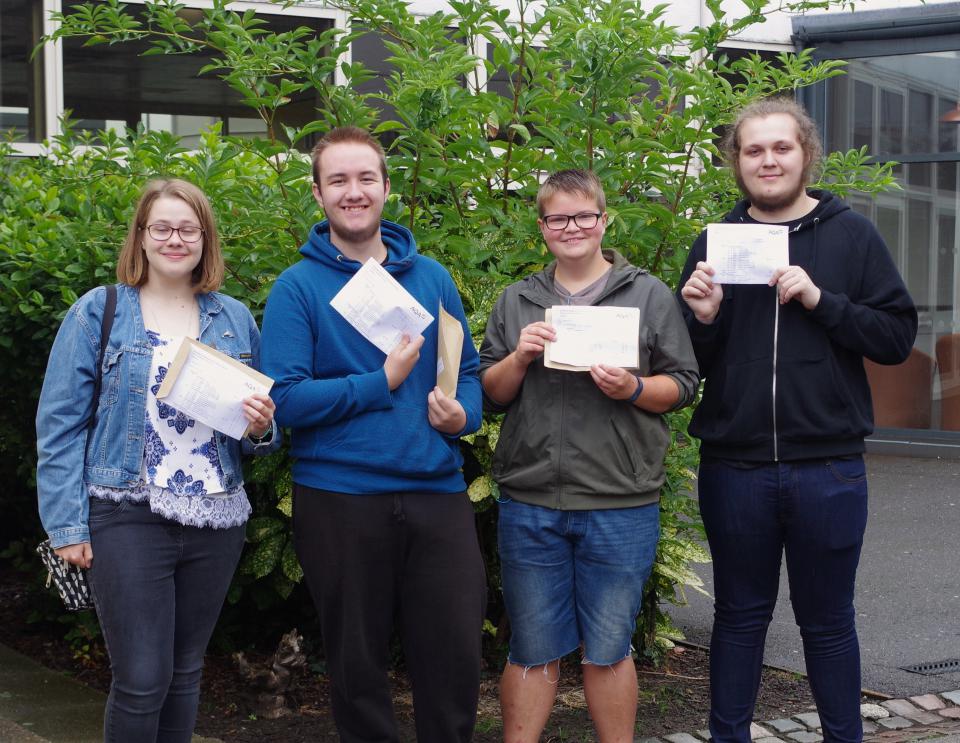 ​Students at Meden school are celebrating some great A Level and Level 3 qualifications this year.
Students have achieved a 99% pass in all subjects with over 23% of A Level students having achieved A* or A in at least one subject and the A*–C pass rate is 73%.
Students studying vocational courses have achieved remarkable results. 100% of students have achieved a distinction in the qualifications studied.
The value added score, the measure of achievement based against student's previous performance at GCSE level is very high at 0.42.
Ms Sims, Head of School at Meden, commented:
"We are delighted to be reporting the best ever A Level results at Meden School. More of our students than ever before are going on to top universities. Days like today are very special for students and staff alike with all of the very hard work they have done paying off."
More News Stories
Upcoming Events
4/9/17 - 29/9/17 Me@Meden Sessions
28/9/17 Year 5/6 Open Evening
2/10/17 - 5/10/17 Mental Health Awareness (SMSC / British Values)
12/10/17 Meden College Open Evening
20/10/17 Last day of half term
30/10/17 Start of October half term
22/11/17 Y5 Space Experience
6/12/17 Music Concert
13/12/17 James & The Giant Peach
14/12/17 James & The Giant Peach
15/12/17 break up today for Xmas holidays
25/12/17 Merry Christmas!