Meden A Level Students Achieve Best Ever Results!
A Level success for Meden College with high flying student off to Oxford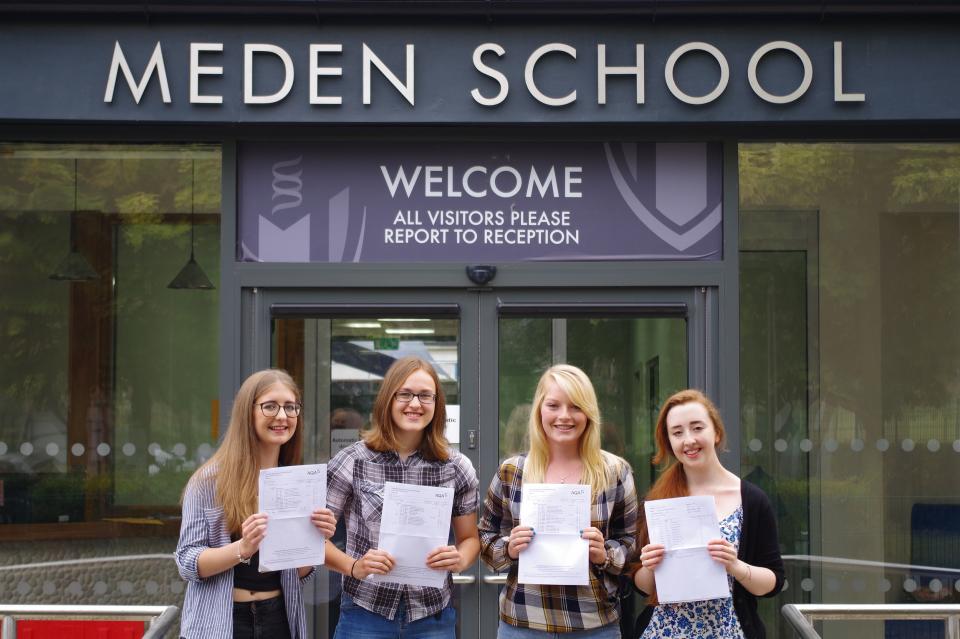 Students have achieved record A-Level results at Meden College. The college has achieved a 100% pass rate in all A Level subjects with 25% of students gaining gold standard AAB.
In particular, student Ebony Moody will be going to Oxford to study Mathematics and gained 3 A* in Maths, Further Maths and Physics. Leanne Myatt achieved AAA* and will be studying Dentistry at Newcastle and Angeline Gardiner and Laura Simpson will both be studying Pharmacy at Nottingham University.
Ebony Moody said of her results: "I feel absolutely amazing. I couldn't quite believe it, I've studied really ha...
Posted 21/08/2016 by Whole School - Read more